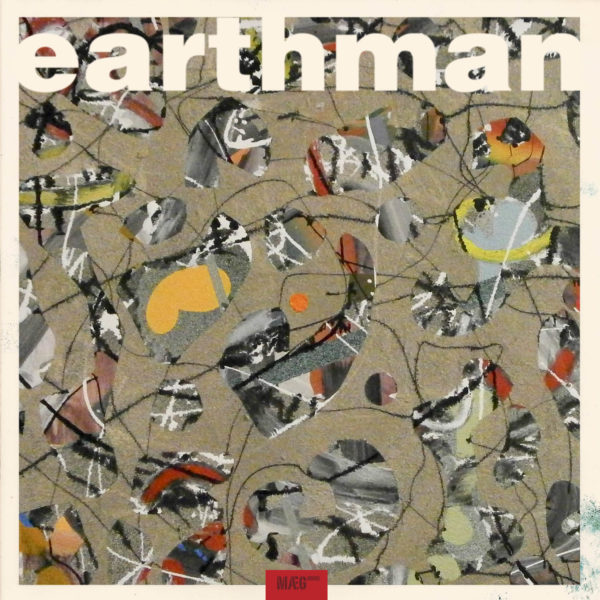 Emotions (Part 2 EP)
by

Earthman

This biography of a living person needs additional citations for verification. Please help by adding reliable sources. Contentious material about living persons that is unsourced or poorly sourced must be removed immediately.

Earthman: an inhabitant of the planet Earth

see also: An earth-born musician.

Earthman produced idiosyncratic work in idioms such as ambient techno, intelligent dance music during the 1990s. He is among the least acclaimed figures in contemporary electronic music impart due to his adherence to the philosophy of 'faceless techno'.

After initial forays into ambient and electronic music with neighbour Nick Bracegirdle, Earthman began releasing acid techno and ambient cassettes in the late 1980s early 1990s under aliases Blue Afar (with Nick the Flute) and Funky Presidence (with Lex Blackmore), and co-founded the independent label Intuitive in 1992. His debut EP Emotions was released on Intuitive in 1993

Earthman produced and engineered at his home studio in Marylebone, London, UK known as 'the Kitchen' and also at James Sangers 'SkyArk Studio' in Bournemouth, England. Earthman also co-produced and performed with Sanger on Ark-Angel and SkyArc productions for IndoChina and Hansome Records between 1993-96

After releasing a further 2 EPs – Eclectic (1994) and Homunculus (1995) – in 1996, he began to issue new music under other aliases, Underground House Orchestra (U.H.O) and Larry Mison Jnr later as Guilo.

In a September 1993 interview with Encyclopaedia Psychedelica magazine, Earthman said he composed ambient music and electronic music specifically for cassette as the running length of a c90 was 'so pleasing', and had "over 20 hours" of unreleased music, he also claimed to have experienced synesthesia and incorporated lucid dreaming into his compositions.

The cover of Emotions EP features a multi-media video still life and photo montage/manipulation created with the mind-bogglingly expensive Quantel Paintbox system. Cover artwork was created by art direction duo Si 'n' Gav. The cover artwork to Earthman: Emotions was selected by Vaughan Olivier and Ivo Watts-Russell of 23 Envelope and 4AD as a winning entry for independent record sleeve design of note 1993. The image features possibly the only know representation of the Earthman – appearing as an Homunculus form.

Enjoy Emotions – now remastered and released as Emotions, Part 1 of a two part set…

Note: As no extraterrestrial life has been discovered, all known forms of life in the Universe are of Earth. Its modern use in literature contrasts Earth (the planet) with outer space or hypothetical other planets with sapient life. Thus this implies that the term would be used by aliens to express a creature from Earth. The meaning "creature from planet Earth" in the context of space travel may be extended to non-human species, as in "Russia fetes dog Laika, first earthman in space".[3]